The matt black fascia of Nikon's S9100 compact camera is
aesthetically very pleasing and offers a perfect amount of
grip using minimal effort.
The S9100 has a massive zoom range!
You'll never have chosen the wrong lens with this camera.
With a zoom like that it's got them all. Zooming happens at fast but useable
speed. In fact the whole camera operates rather quickly.
Black and whites shot with the S9100 do look nice,
especially when used in selective colour mode.
And we also have soft sepia
Of course in normal mode, the S9100 makes people
look like people, and gives correct exposure and colour
while doing it.
Now let's look at continuous shooting.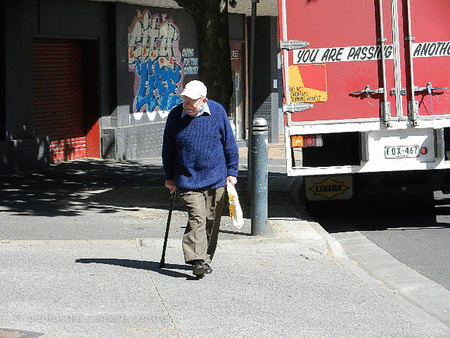 5 shots at rapid rate. That's pretty good.
The Nikon S9100 is nice to hold, easy and fast to use
and gives pleasing images. Great as a general purpose and travel camera.